WHAT WE OFFER AT PURE POSITIVE MOMENT
At Pure Positive Moment, we help you discover your hidden potential and set you up for success. Through our music flavoured motivational messages, positive music, inspirational books and family friendly live concerts, we offer thoughts and ideas that help liberate you from life challenges and inspire you to greatness. You deserve to live a better life, so scroll down this page and select the material that suite your need.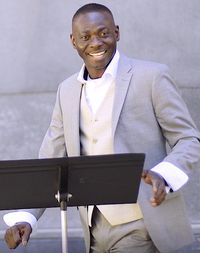 Our creative team is led by Kc O'Kerry, an author, a veteran singer-song writer and motivational speaker. O'Kerry is reputably known for blending spoken words with music which makes his works exceptionally inspirational.
---
STREAM OUR MOTIVATIONAL MUSIC AND AUDIO MESSAGES
Coming soon on...SPOTIFY | ITUNES | APPLE MUSIC | YOUTUBE | PANDORA | DEEZER | SHAZAM | BOOMPLAY etc
We are looking for Talents in Edmonton

Get featured at Pure Positive Moment Live concert
Singers | Comedians | Magicians | Hip-hop dancers | Choreography groups |  Poets | Rap Artists | Contortionists | Fine artists | Inventors | Musicians | etc. Get featured in our talent discovery show as we give you, your 15 minutes of fame, free of charge. No registration fees or any payment required. Just fill in the application form below and send us a link to your uploaded Youtube video. Only selected candidates will be contacted.

APPLICATION FORM

*We have exclusive right to use photos and videos of all performers recorded in any of our events for promotional purposes
* We do not charge registration or performance fees
* We do not pay registered performers, all registered performers are on voluntary basis
* We are not responsible for performers commute to and from rehearsal and main event
* Pure Positive Moment is a family friendly program, we only accept performances with positive family values. Explicit contents are prohibited
---
We appreciate your donations. Help us spread positive vibes as we put smiles on people faces, giving them opportunities to become the best version of themselves.
Donations $50 or above receives a copy of our latest CD. Donations $100 or above gets a signed copy of our book "The Unrestrictable You"  and our latest  CD
*Shipping is restricted to Canada only.
*We ship to other countries if donation exceed $200