(The Blessing  is an excerpt from "The Unrestrictable You" by Kc O'Kerry)
As water flows down from the mountain top 
and as florets of dandelion are released into the wind 
I let go every feeling of anger, pain and anxiety 
I let go, I let go, I let go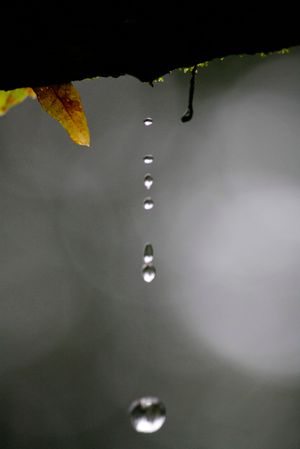 As rain water drips down from the rooftop 
and as the wind blows ashes off  the burnt woods   
I let go of every thought that is not serving me 
Memories of pain and  unforgiveness. 
I let go, I let go, I let go 
I am one with the universe 
 and the universe is one with me 
 I identify with all mankind  
knowing, all men are a golden link in the chain of my good 
no one is my enemy  
no one is my friend 
all men are here for my good 
even when there is injustice on my pathway 
I know it's all part of the bigger picture that will bring me greater blessings 
no matter what I see 
no matter what I feel 
I do not hold anyone in contempt 
I forgive everyone and I  let them  go  from my mental grip  
let every negative conditions dissolve into nothingness,  
let it go, let it go,  let it go   
As the sun rises every morning and blesses all men with its brightness 
And as the rain falls down from the sky and causes life to blossom 
I hold my love true to all  
no hate no alienation no separation 
As all men are equal before the infinite 
so is my heart open to all  
everyday is a new beginning 
every morning is a fresh start   
 let my love flow to all  
Irrespective of who they are or what they are.  
Let it flow,  let it flow, oh just let it flow 
I salute this day with the joy of the moment 
knowing, only good is in store for me 
the infinite is never too late  
for he also serves those who wait  
I surrender my dreams, my aspirations, my worries and my cares to him 
Knowing, my strength comes from non resistance 
My happiness is not with any person,  place or things 
my happiness comes from the I that dwells within 
Moods of those around me can't dictate how I feel 
I feel how I want to feel when I want to feel how I want to feel 
therefore,  I release myself into the arms of the infinite 
 trusting his guidance every  moment. 
 I bless this day with the blessing of the infinite  
let there be peace and harmony in all my affairs  
let there be peace, let there be peace,oh let there be peace,
I look forward to reading your comments and contribution. Peace and blessings.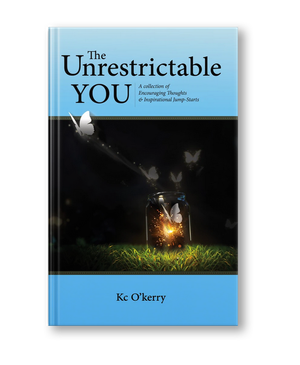 Kc O'Kerry is a singer /songwriter, and author of the book "The Unrestrictable You". He is passionate about the mind, body, and soul relationship, and how spirituality affects our daily lives. He has a Bachelor of Arts degree in Philosophy at the University of London.