(An excerpt from "The Unrestrictable You" by Kc O'Kerry) 
Marie Corelli, in her book, A Romance of Two Worlds, wrote: "It is useless for you to consider the reason for this, or the meaning of that. Take things as they come in due order: one circumstance explains the other, and everything is always for the best."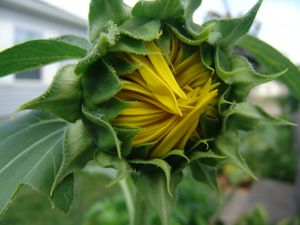 Many times we break down and cry, blaming people, circumstances, and situations for our misfortunes, but our unfolding lies in the agitations resulting from our problems and challenges. Ask the oyster how she makes such beautiful pearls as she contends with irritating sands in her shell, or listen to the butterfly as she recounts her frightening ordeal in the dark chambers of her cocoon prior to her colourful emergence. People admire beauty, success, and achievements, forgetting there was a period of gestation, a period of silence, a period of loneliness and isolation. 
With every mountain comes a valley, before a rise there is always a base, for a new life to emerge, there must be a dark period of conception. So, embrace your transition with equanimity, because the discomfort you feel in this moment cannot be compared to the greatness lying ahead. 
I know you are going through a harrowing experience and I am in no way undermining your pain, but I am assuring you that this challenge, this pain, this frustration lays the stepping stones to the best part of your life. There is no better time than this moment; there is no better future, no better opportunity. This is a new moment; this challenge marks your new beginning, your unfolding, your emergence … your best life starts now. 
Sometimes it feels like life has put us in boxes − boxes of lack and limitation, boxes of suffering and pain, boxes of poverty and frustration. You never chose these predicaments, it is not your desire to be poor or to have a terminal illness or to be subjected to discomfort, therefore you have an option; you have the option to choose a better life, you have the option to define what you really want to be. So, hold your head up high and exercise your divine potential; turn within and tap into the infinite spirit, and through God's wisdom, knowledge, and power you will achieve all your dreams, goals, and aspirations. 
I know this to be true because I have been through this journey; I have experienced suffering, I have been through pain, I know what it is to be poor, I know hunger and privation. But through these experiences, through my challenges, through my pains, I found the source of my strength. I found the great "I am" that dwells within me, I found a way to meet my challenges. You've got to understand that with suffering comes a transformation that leads to an evolution that reveals the divine person that lives and dwells within you. The Apostle Paul corroborated this thought in Romans 5:3- 5; he wrote, "we glory in tribulations also: knowing that tribulation worketh patience, and patience experience, and experience hope: and hope maketh not ashamed."  We are not ashamed of this hope because it is a guaranteed hope, a hope that has substance, a hope that has promise, a hope that speaks of better things for now and in the future. 
So, let your heart not be troubled, my friend; be bold, be strong, have faith in the divine and in yourself. Trust the infinite spirit or the divine mind or Allah or God or whatever names you may choose to call the Absolute. It doesn't matter what you call it, it's one and the same God; he lives and dwells within you, 
and his ultimate purpose is to see you succeed, flourish, and excel. In the Holy Scriptures the infinite  declared that he will never leave you nor forsake you. The Divine mind is faithful to his promises and I am certain he will not let you down, because what he has done for one he can do for another; he did it for me, he can do it for you too. 
I look forward to reading your comments and contribution. Peace and blessings.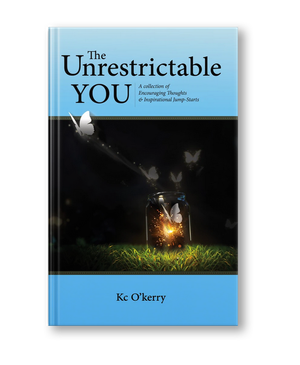 Kc O'Kerry is a singer /songwriter, and author of the book "The Unrestrictable You". He is passionate about the mind, body, and soul relationship, and how spirituality affects our daily lives. He has a Bachelor of Arts degree in Philosophy at the University of London.