(An excerpt from the book "The Unrestrictable You" by Kc O'Kerry)
I see you wasting away, hesitating, getting involved in things you should not be involved in. Are you living that perfect life, the life you've always dreamed of? Just the other day, I heard you belittling yourself, undermining your special gifts and talent. What a shame, because I had looked up to you when we were much younger. You see, just because some fellow on the spur of the moment made some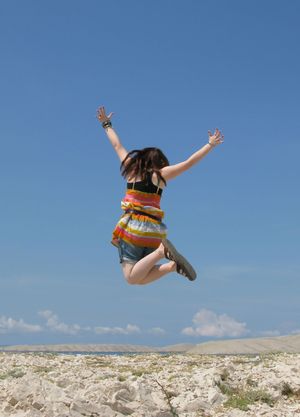 silly remarks about your talent does not necessarily mean that you are a failure; let him run his mouth as much as he wants, that does not change anything about you. I know you like nobody else does, I see your skills and talents. You are resilient and intelligent, you always have a new perspective and unique 
ideas, you are the epitome of thinking outside the box. People who misjudge you don't have any idea about who you really are, you are a creative genius. You are different, your ideas are different, your mindset is different, that is what makes you unique. If you persevere in your lateral thinking, if you pursue your unique ideas, if you dare to do things differently, the world will be at your feet. 
Don't take criticism to heart. It is easier to criticize than to create. The uneducated mind finds it easy to criticize. You are a person with a purpose, a being with a specific plan to fulfil, a mission, and the one who sent you has your back. Can a man be sent to light a fire without a match, can you catch a fish from the river without a pair of hands, and can you see the world without your eyes. My friend, he who sent you will not leave you stranded; everything you need to succeed has already been provided. So be confident, do that which you have been sent to do. Your skills and talents are your tools, your passion and desires are your mandates, so go forth and shine, because you are destined to win. Do not listen to naysayers; shut your eyes and ears to errant thoughts and negative ideas. Focus on your plans until they crystallize. If in the heat of the moment your mind falters and your dreams become blurry, take a moment and bow your head and talk to the one who sent you. I promise, He will surely lead you to the light, and everything will turn out right. 
Don't look back at your past; the past has no significance with your present moment. Those experiences you went through had a purpose, and that purpose was to clarify your ideas and plans. The past was therefore useful and you can use it to build the present. Yes, you did mess up in time past. Yes, you did make some mistakes. Yes, you did some shameful stuff. But that was in the past. This is a new moment, a new moment with a renewed personality, a new moment where everything is brand new. You ought to be proud that you are a survivor; you ought to be proud that you won some of the battles you fought. You ought to be proud that even though you were humiliated by past mistakes, you are still standing, you still have life, and you have another opportunity. You have a second chance to make up for your past errors. So, hold your head up high; wear your scars with pride because they are the signs of a veteran, scars are the signs of a great fighter, a warrior and a hero. 
Your past experiences laid a foundation for the resilient man that you are today. So, don't listen to what people may say or to the negative thoughts in your head. You are the best in the things you do; hold your head up high, tell yourself time and again that you are the best that can ever be, tell yourself that you can make it, tell yourself that you can succeed. 
Focus on the things you want to achieve, never let your goals depart from your sight. Hang on to that dream, that idea, that vision. It will take time, but in a short time it will manifest. Tough times never last; only tough people do, so hang in there and remind yourself time and time again that: 
If anyone is ever going to succeed, it's got to be you. 
If anyone is ever going to make it through these hard times, it's got to be you. 
If anyone is ever going to walk through this dark lonely night safely, it's got to be you. 
Don't forget who you are, you are not just another human. You are an emanation of the divine; for you, nothing is impossible. If your heart feels faint and your dreams begin to falter, turn within to seek guidance from the one who sent you; he lives and dwells within you, he has begun a good work in you and he will perfect it. He will see you through to the end. The battle is not yours, it is his, the one who sent you. Though the world is full of trials and tribulations, he reassured you that you will overcome. So, walk in this confidence, talk in this confidence, think in this confidence, because he will never leave you, nor will he forsake you.
                                                                                         I look forward to reading your comments and contribution. Peace and blessings.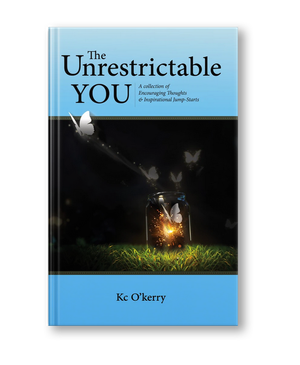 Kc O'Kerry is a singer / songwriter, and author of the book "The Unrestrictable You". He is passionate about the mind, body, and soul relationship, and how spirituality affects our daily lives. He has a Bachelor of Arts degree in Philosophy at the University of London.